Those hot summer days can be worrisome for your trees or shrubs especially during  a drought.  Tameling Industries has the solution to keep trees or shrubs hydrated with out a huge water bill at the end of the month.    We carry tree watering bags as seen above and ring tree watering bags seen below.
Tree watering bag slowly releases the water directly to the roots without any run-off or evaporation.  The water bag is simple, easy to install and requires no tools.  Just place the bag around the trunk, zip it up and let it drip!  The huge benefits are you will save time and money.  The bags need to be filled once a week and takes 5-9 hours to completely empty.
The Ooze tube watering bag fits any mulit-stems to low branched confiers and tomato plants  The advantages of the Ooze tube is it doesn't places on lateral force against the tree trunk, allows air circulation, prevents mildew formation and stem discoloration.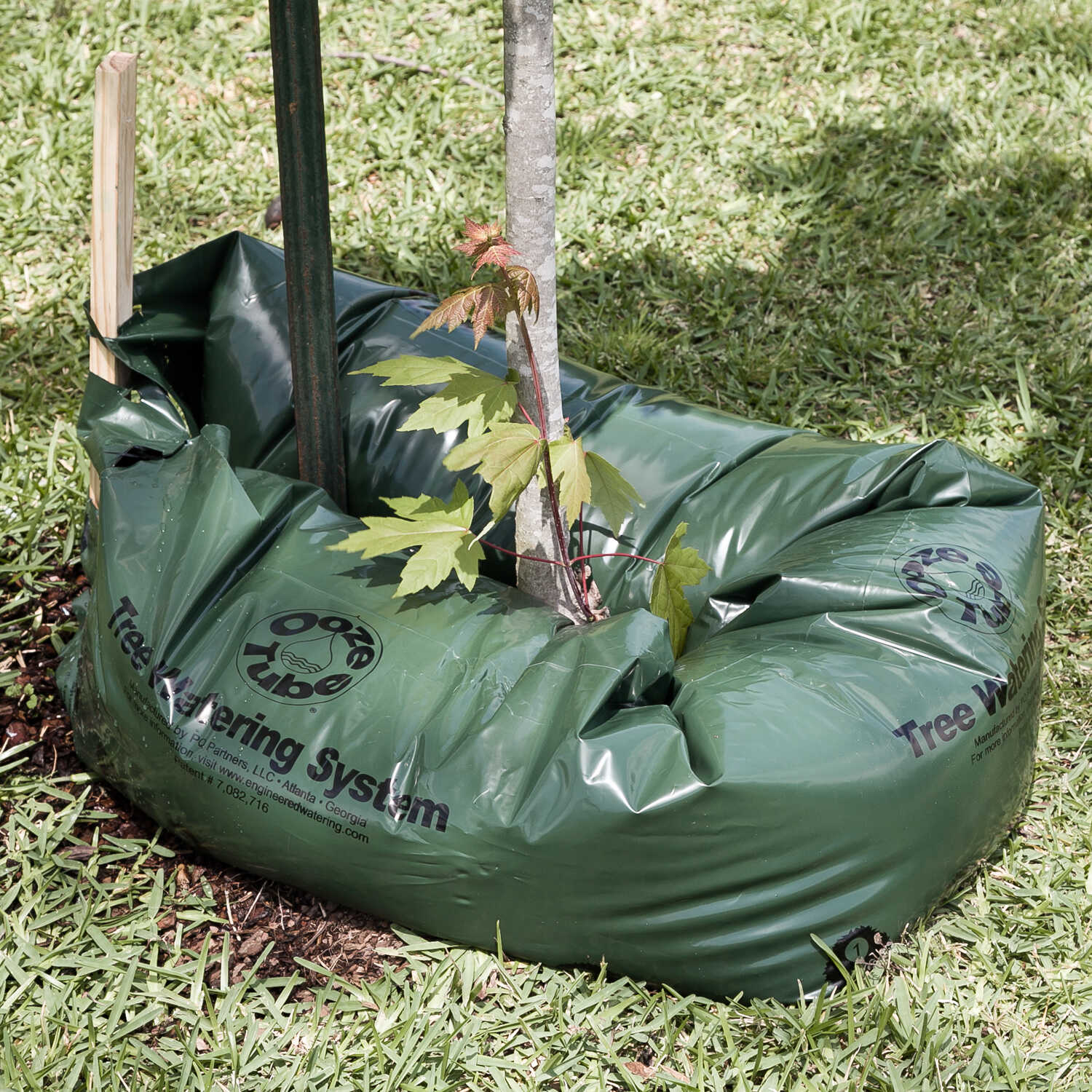 Water is delivered through a drip line and emitters that easily connects to the ooze tube and lets you precisely water the plants that you want. This ooze tube eliminates runoff and won't waste water, putting it slowly where you need it.  Add liquid fertilizers to the ooze tube and create your own irrigation system.  We carry the 15 gallon size Ooze tube bags and needs to be re-filled every two weeks.